Shipping & Policies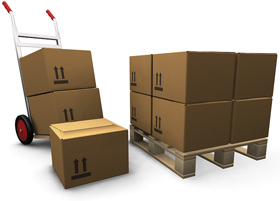 Shipping
Orders are accepted 24 hours per day, 365 days per year via our website.

Air orders received after 3:00pm EST (Monday-Friday) will ship the following day.


Our shipping area includes the 48 continental U.S. States and Washington, DC.

Delivery Time - Next Day (1 Day), 2nd Day (2 Days), 3rd Day (3 Days), Ground (4-7 Days or more based on product).

Additional charges may apply based on product selection, but we'll call you before shipping if needed.

Shipping cost is based on the volume of your order, weight, destination, packaging materials and labor costs.


We do not ship to APO, FPO and freight forwarder addresses.
---
Payments Accepted
Credit Card - Visa, Mastercard, American Express and Discover

Wire Transfer
---
Pricing
Pricing is subject to change without notice.

Customers with be notified with any changes in pricing before shipping.
---
Minimum Order
Website

(No Minimum)

Phone/Email ($99 Minimum

International ($500 Minimum)
---
Next Day, 2nd Day and 3rd Day Shipping
Next Day, 2nd Day and 3rd Day orders recieved after

3pm EST (Monday-Friday)

will ship the following day.
---
International
$

500 Minimum Order - Payment Via Wire Transfer - Wire Transfer Fee Applies - We Ship To Continental USA Addresses and Freight Forwarders Only.
---
Resellers and Tax Exempt Entities
Florida Tax Exempt and Resale Customers

Please email a current, signed copy of your tax resale or exemption certificate.

Sales@IndustrialBatteryPros.com (List Your Order Number).

---
Tracking Information
Tracking numbers are available upon request, however your order will arrive quickly.
---
Custom Assemblies
Items such as NiCd, NiMH, AGM - Sealed Lead and Lithium battery pack assemblies may need additional time to build before shipping.

Know that when we receive your order our goal is to get it from our door to yours as quickly as possible.
---
Return Policy
All returns must be pre-approved via email request.

We do not accept returns for incorrectly entered addresses (DOUBLE CHECK YOUR ORDER).

Special order and custom made battery packs / battery assemblies are not returnable.

Shipping errors must be reported with 7 days of receipt.

Shipping is not refundable and restocking fees will apply.

If you have any questions before you buy, please email us before you place your order.
---
Back Orders
All orders that cannot be fulfilled immediately are automatically back ordered and shipped when available.

Back orders that are unfulfilled within 30 days are credited.
---
Holiday Schedule
Orders placed during the holidays below will be shipped the following working day (Monday - Friday).

New Year's Day, Memorial Day, Independence Day, Labor Day, Thanksgiving Day, Christmas Eve, Christmas Day & New Year's Eve.

Shipping and assembly departments may close additional days around Thanksgiving, Christmas and New Years depending upon the day it falls on.

Keep in mind around the holidays Thanksgiving through New Years shipping may be slower due to the volume in the United States.
---
Privacy Policy
This privacy policy discloses the privacy practices for (IndustrialBatteryPros.com). This privacy policy applies solely to information collected by this web site. It will notify you of the following:
What personally identifiable information is collected from you through the web site, how it is used and with whom it may be shared.

What choices are available to you regarding the use of your data.

The security procedures in place to protect the misuse of your information.

How you can correct any inaccuracies in the information.
---
Information Collection, Use, and Sharing
We are the sole owners of the information collected on this site. We only have access to/collect information that you voluntarily give us via email or other direct contact from you. We will not sell or rent this information to anyone.
We will use your information to respond to you, regarding the reason you contacted us. We will not share your information with any third party outside of our organization, other than as necessary to fulfill your request, e.g. to ship an order.
Unless you ask us not to, we may contact you via email in the future to tell you about specials, new products or services, or changes to this privacy policy.
---
Your Access to and Control Over Information
You may opt out of any future contacts from us at any time. You can do the following at any time by contacting us via the email address or phone number given on our website:
• See what data we have about you, if any.
• Change/correct any data we have about you.
• Have us delete any data we have about you.
• Express any concern you have about our use of your data.
Security
We take precautions to protect your information. When you submit sensitive information via the website, your information is protected both online and offline.
Wherever we collect sensitive information (such as credit card data), that information is encrypted and transmitted to us in a secure way. You can verify this by looking for a closed lock icon at the bottom of your web browser, or looking for "https" at the beginning of the address of the web page (Once You Click "CHECKOUT").
While we use encryption to protect sensitive information transmitted online, we also protect your information offline. Only employees who need the information to perform a specific job (for example, billing or customer service) are granted access to personally identifiable information. The computers/servers in which we store personally identifiable information are kept in a secure environment.
---
Updates
Our Privacy Policy may change from time to time and all updates will be posted on this page.
---
Tax
All prices are inclusive of tax. If required, tax is included in the price of the item.
---
Legal Disclaimer

This disclaimer of responsibility and liability applies to any damages or injury caused by any failure of performance, error, omission, interruption, deletion, defect, delay in operation or transmission, computer virus, communication line failure, theft or destruction or unauthorized access to, alteration of, or use of record, whether for breach of contract, tortious behavior, negligence, or under any other cause of action. By using this website, the user specifically acknowledges that IndustrialBatteryPros.com is not responsible or liable for any user's or any third party's defamatory, offensive, infringing, or illegal information, materials or conduct, and IndustrialBatteryPros.com reserves the right to remove such information or materials from this website without liability. Information on this website may contain technical inaccuracies or typographical errors. IndustrialBatteryPros.com assumes no responsibility or liability for damages incurred directly or indirectly as a result of any errors, omissions, or discrepancies. Information may be changed or updated by IndustrialBatteryPros.com at any time without notice. IndustrialBatteryPros.com may also make improvements and/or changes in the products and/or the services described in this information at any time without notice. You agree to defend, indemnify and hold IndustrialBatteryPros.com and its subsidiaries, officers, directors, employees and agents harmless from any and all liabilities, claims, damages, costs and expenses, including reasonable attorneys' fees, related to any violation of any of these terms and conditions by you. Any comments or materials sent to IndustrialBatteryPros.com, including, but not limited to, feedback data, questions, comments, suggestions, or the like, regarding the content of this website (collectively "Feedback") shall be deemed to be non-confidential and provided free and without fee, charge, or cost to IndustrialBatteryPros.com. IndustrialBatteryPros.com shall have no responsibility, obligation or liability of any kind with respect to such Feedback and shall be free to reproduce, delete, destroy, use, disclose, exhibit, display, transform, create derivative works and distribute the Feedback to others without limitation. Further, IndustrialBatteryPros.com shall be free to use any ideas, concepts, know-how, methodology, or techniques contained in such Feedback for any purpose whatsoever, including, but not limited to, developing and marketing products or services incorporating such Feedback. IndustrialBatteryPros.com makes no representations whatsoever about any other website that may be accessed through or linked to this website. Any non-IndustrialBatteryPros.com website is independent from IndustrialBatteryPros.com and IndustrialBatteryPros.com has no control over the content on that website. In addition, links to non-IndustrialBatteryPros.com websites do not constitute an endorsement or recommendation by IndustrialBatteryPros.com and IndustrialBatteryPros.com does not accept any responsibility, obligation or liability for the content, or the use, of such non-IndustrialBatteryPros.com website. This website contains hyperlinks to and frames of websites that are not maintained by IndustrialBatteryPros.com. While IndustrialBatteryPros.com tries to include only links to or frames of those websites that are of good quality, IndustrialBatteryPros.com is not responsible or liable for the content of those websites and cannot guarantee that those websites will not change without IndustrialBatteryPros.com' knowledge, and inclusion of such links and frames in this website does not imply IndustrialBatteryPros.com' endorsement or recommendation of the linked or framed websites or their content. Reference to any specific commercial products, processes, or services by trade name, trademark, manufacturer, or otherwise does not necessarily constitute or imply its endorsement, recommendation, or favoring by IndustrialBatteryPros.com. Nor shall any information or statements contained on this website be used to imply an endorsement or recommendation. With respect to documents available from this server, neither IndustrialBatteryPros.com nor any of its officers, directors, employees or agents make any warranty, express or implied, including, but not limited to, the warranties of merchantability and fitness for a particular purpose. Further, IndustrialBatteryPros.com does not assume any liability, obligation or responsibility for the accuracy, completeness, reliability or usefulness of any information disclosed; nor does IndustrialBatteryPros.com represent that its use would not infringe privately owned rights. The views and opinions of third party authors published on this website do not necessarily reflect those of IndustrialBatteryPros.com. All content included on this website, such as text, graphics, logos, button icons, images, audio and video clips, and software, is the exclusive property of IndustrialBatteryPros.com and protected by United States of America and international copyright laws. The content on this website may be used as an informational resource only. Any other use, including the reproduction, modification, distribution, transmission, republication, display or performance of the contents on this website is strictly prohibited. The contents of this website's pages, including, but not limited to, text, graphics, logos, button icons, images, audio and video clips, and software, are copyrighted materials owned and/or controlled by IndustrialBatteryPros.com and contain IndustrialBatteryPros.com' trademarks, service marks, and trade names. Users of this website may download one copy of these materials on any single computer and print a copy of the materials for the user's use in learning about, evaluating, or acquiring IndustrialBatteryPros.com' services or products. No other permission is granted to any user to print, copy, reproduce, distribute, transmit, upload, download, store, display in public, alter, or modify these materials. IndustrialBatteryPros.com assumes no responsibility, obligation or liability for any other party's website that is linked to this website or in which any part of this website has been linked. Prices are inclusive of tax on this website.